Tue David Bak
Director for Innovation and Growth
Region Zealand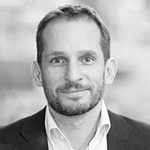 Tue David Bak has been Director for Innovation and Growth in Region Zealand since 2013, where he heads the regional efforts to promote growth and employment.
Tue has more than 15 years experience in the field of private sector development. He has designed and lead public policy initiatives for private sector development for the Danish Ministry of Economics and Business Affairs, and the Danish Ministry of Foreign Affairs. In his capacity as international advisor he has advised governments and business organizations in more than 20 countries in Asia, the Americas, Africa, the Middle East and Europe on private sector development.
Prior to joining Region Zealand, Tue was a Senior Manager at BSR (Business for Social Reponsibility), a leading global advisory company on sustainability, where he advised leading multinational corporations and governments in the EMEA region with a base at its European headquarter in Paris.
Tue holds a M.Sc. in Political Science from the University of Copenhagen, and has obtained executive education certificates in leadership and finance from the Kennedy School of Government at Harvard University.