Ballerup is open for life science business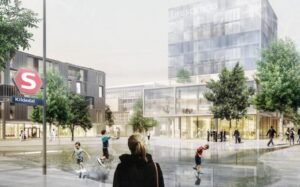 In a press release MVA-member, Municipality of Ballerup has just announced that Danish Retirement Company "Pension Danmark" will be their new partner in developing the new residential- and business park with focus on life science businesses, incubation and acceleration. In life science it shall support the already existing strong eco system within life science that Greater Copenhagen already holds. 
When finalized, Ballerup is expected to challenge Gladsaxe (home to Novo Nordisk HQ) as the leading life science municipality in Denmark. The current ranking of municipalities according to number of life science employees is part of the recently published State of Medicon Valley Analysis 2019 published 4th of November.

Print