Ballerup is the ideal location for businesses working within life science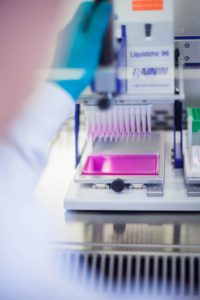 This is – perhaps not surprisingly – the key message in the new campaign launched by MVA-member, Municipality of Ballerup, which correctly highlight the fact that Ballerup is indeed a top-3 life science business cluster in Denmark.  The life science companies in Ballerup, of which the most prominent are other MVA-member companies such as Novo Nordisk and Leo Pharma, are leaders in disease areas such as diabetes, obesity, cancer and skin conditions. Furthermore, Ballerup is also a place for the development, production and sale of pharmaceuticals, biotechnology, medical devices, smart hearing aids, IT platforms for managing health data, clinical trials and tests and raw chemical materials.
Are you interested in what Ballerup has to offer or are you curious about how they brand themselves, then don´t hesitate to visit their brand new campaign site.

Print