Danish foundation Lundbeckfonden awards The Brain Prize to four Alzheimer researchers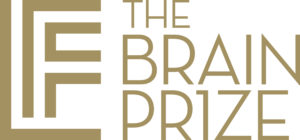 The four scientists are Bart De Strooper from Belgium, Michel Goedert from Luxembourg, Christian Haass from Germany and John Hardy from the UK. They are recognised for their highly specialised studies of Alzheimer's disease and other dementia disorders and are now being awarded the world's most valuable prize for brain research, The 2018 Brain Prize, worth 1 million euros (approximately 7.5 million Danish kroner).
The Brain Prize, which honours the world's best neuroscientists, is being awarded for the eighth successive year. The prizewinners are invited to Denmark to deliver lectures and to participate in conferences, meetings and workshops together with Danish brain researchers. The programme is organised in partnership with the three largest Danish universities, the Danish Society for Neuroscience and the Federation of European Neuroscience Societies (FENS).
The scientists will come to Denmark on 9 May to receive the Brain Prize at a ceremony in the Royal Danish Library Black Diamonds Building.
Read full story here

Print