20 years anniversary Medicon Valley Alliance

Please join us in celebrating 20 years of bringing the academia, industry, hospitals and regional government of Medicon Valley Life Science together.
Date: August 17th, 2017
Time: 14:00 – 16:00
Venue: The Maersk Tower, Blegdamsvej 3B, 2200 Copenhagen N, top floor
SPEAKERS
The following speakers will briefly share their vision for the future of Medicon Valley:
SØREN BREGENHOLT
Corporate Vice President
Novo Nordisk A/S
Chairman of the MVA Board

THOMAS KONGSTAD PETERSEN
Vice President
LEO Pharma A/S
Chairman of NEXT Partnership

PIA KINHULT
Strategic adviser
European Spallation Source
WELCOME BY
TRINE WINTERØ
Vice Dean
Faculty of Health and Medical Sciences
University of Copenhagen

 PETTER HARTMAN
CEO
Medicon Valley Alliance
20 years of Medicon Valley and Medicon Valley Alliance
Greater Copenhagen has developed into the leading Nordic region for life science in the past ten years. The majority of the Danish life science companies are located in the Region, and Medicon Valley overshadows the other Nordic countries when it comes to the number of international patent applications for life science. On the other side of the Strait in the Skåne region, a new beacon is being erected with the new materials research facilities ESS and MAX IV, which will become an important resource for the Region's life science companies.
On MVA's founding day in 1997, 23 regional actors applied for membership. MVA became a fully fledged membership organization in 2000 and today we have approximately 250 members. Together they employ approximately 140.000 people within life science. They represent the region's triple helix and include universities, hospitals, human life science businesses, regional governments and service providers.
Read more about the history of Medicon Valley Alliance here.
Hosted by Copenhagen University: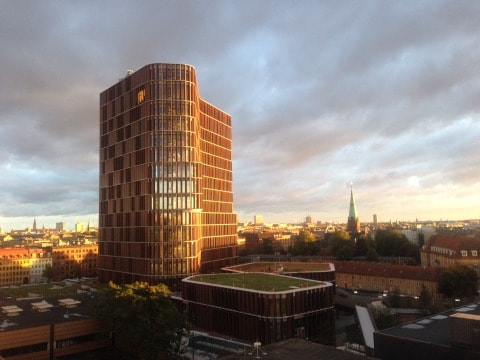 Print