European Statistical Forum in Copenhagen with 15 % MVA discount

Attend the European Statistical Forum in Copenhagen with 15 % MVA discount
Medicon Valley Alliance would like to draw your attention to the upcoming European Statistical Forum in Copenhagen on November 12th and 13th.
Dates:
Pre-Conference Workshop: 12 November 2018
Conference: 13 November 2018
Venue: Copenhagen Marriott Hotel – Copenhagen
SIGN UP
To get the 15% MVA discount please insert the coupon code: MVA1908
Adequately designed clinical trials have always been a cornerstone of clinical development. Whereas in the past the focus was often on a proper analysis of fixed designs with a clearly defined population, during the last decade there is a huge shift towards a more integrated view. Several innovative clinical trial designs and design features have appeared like adaptive, basket, umbrella, and platform designs as well as innovative methods to the handling of multiplicity issues connected to them. In particular, but not limited to oncology, basket, umbrella, and platform designs are currently considered across academia and the pharmaceutical industry to allow for novel paths of clinical development and subsequent registration. Adaptive designs, for example to reassess sample size, drop treatment arms or to enrich the patient population, are becoming more and more popular. The handling of multiplicity in such designs has become more sophisticated. This was even more enhanced by the publication of the FDA draft guidance on the topic of multiplicity in 2017.
Based on these aspects statisticians but also related functions like medicine, regulatory affairs, market access and pharmacometrics are faced with the challenge to cope with this rapidly evolving field of innovative clinical trial designs and to implement state-of-the-art designs in their development programs.
The 9th European Statistical Forum is therefore dedicated to "Innovative clinical trial designs".
NEWS 2018
Pre-Conference Workshop: Monday, November 12th, 2018
"Multiple Testing in Confirmative Adaptive Designs"
This half day workshop provides an overview of the current state of the art in design and analysis of adaptive clinical trials. Special emphasis is put on multiple hypotheses testing with adaptive designs.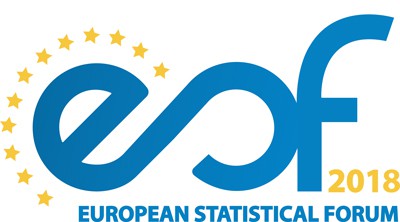 Print