Excellence Seminar Series at Lund University Faculty of Medicine with John Dick

The purpose of Excellence Seminar Series is to provide a link between researchers across the Faculty of Medicine, to and between other relevant Faculties and researchers in the region, to provide a meeting place and a forum for the researchers to gather around.
The seminar is open to students and staff at Lund University and Region Skåne as well as other interested in excellent research.
We are very honored to present brilliant researchers!
Dr. John Dick will hold an open seminar
"How do human human stem cells control their fate during exit from dormancy?"
Introduction by Thoas Fioretos, MD, PhD, Professor and senior consultant, Department of Clinical Genetics Lund University
Date: September 12th 2019
Time: 15:00
Venue:  Fernström Lecture Hall, BMC, Sölvegatan 19 Lund.
Speaker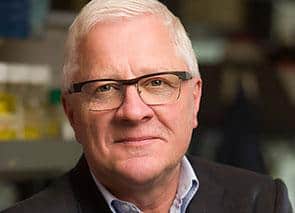 John Dick, PhD FRS.
Senior Scientist and Canada Research Chair, Princess Margaret Cancer Centre, University Health Network. Professor, Dept of Molecular Genetics, University of Toronto. Co-Director, Translational Research Initiative in Leukemia, Ontario Institute for Cancer Research.
Host
Arne Egesten, Arne.Egesten@med.lu.se
The seminar is open and everyone is welcome!

Print