Mobile Heights Toppenkväll- Open Innovation & Acceleration

Are you interested in knowing how you can empower the innovative strength of your company by working with open innovation and in-house acceleration?
Sign up now for Mobile Heights Toppenkväll- Open Innovation & Acceleration on September 18 in Helsingborg!
During this ToppenKväll, Kamran Salehpour from the City of Helsingborg will tell us about Hbg Works – the concept behind it, the journey of setting it up and what lessons have been learned so far.
We will also hear from Alison Francis from Sony, who will enlighten us on how Sony works with innovation and more specifically about the Sony Startup Acceleration Program and what results have been achieved in terms of new businesses created.
Finally, Vasil Gocevski from Seavus will talk about the role of the accelerators in the emerging technologies era and about the Seavus Accelerator.
Date: Wednesday September 18, 2019
Time: 15:00 – 17:30
Venue: Elite Hotel Marina Plaza, Kungstorget 6, Conference Room Öresund, 251 10 Helsingborg, Sweden
Make sure not to miss the networking part!
Be on time for the coffee mingle at 15.00, and please stay during the after work with drinks and finger food!
Arranged by: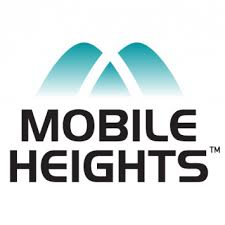 Print