Nordic Life Science Days 2017 – Meet MVA

Nordic partnering at its best
Welcome to the Nordic life science community in the heart of Medicon Valley.
Date: 12 – 14 September 2017
Venue: Malmö Convention Center, Mässgatan 6, 215 32 Malmö – Sweden
Please find below a special discount code dedicated to members of Medicon Valley Alliance only. This code gives a 20% discount on all registration fees, company presentations and innovation posters. The code is: 348HG3P.
Meet Medicon Valley Alliance at Nordic Life Science Days
At Nordic Life Science Days, Medicon Valley Alliance will be partnering with Medeon and BioPeople. You will find us at Stand number C05, Main hall.
Tuesday the 12th September at 14:00 – 17:00 – Welcome Reception
Please join us for the Welcome Reception at the Medeon, Biopeople and Medicon Valley Alliance stand, where we will serve a glass of Cava to welcome you to the NLS Days 2017.
Wednesday the 13th of September at 10:45 – 11:15 – Morning coffee
Medeon, Biopeople and Medicon Valley Alliance will host the morning coffee at the NLS Days joint coffee area.
We are looking forward to seeing you!
Nordic Life Science Days is the largest Nordic partnering conference dedicated to the life science industry. Since its inception in 2013, the event has nurtured a community of people from the world of life science, and created a unique place to do business.
Most attendees express their delight in the informal atmosphere, combined with an organised approach to meeting highly relevant people. Return visitors come back because they feel they belong to our growing community. We hope to welcome you, too.
We create a space for meaningful encounters, with one-on-one meetings being one of the main features of NLS Days. Additionally, the high quality of topics and presenters provide insight into the most recent trends in science and business.
NLS Days attracts leading decision makers from biotech, pharma and medtech as well as finance, research, policy and regulatory authorities.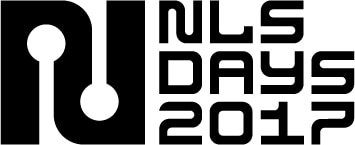 Print