Upgraded Life Festival – Special discount for MVA Members

Special discount for MVA Members to Upgraded Life Festival on 25-26 April @Helsinki
Nordics largest health startup and innovations event is back! Upgraded Life Festival will be organised again on 25-26 April 2017 in Helsinki. Last year the event brought together 1100+ participants, 80+ speakers and 70+ exhibitors. This year will be even bigger. Join the front line of influential people in health & wellness including startups, executives, investors, doctors and researchers sharing their insights and showcasing new solutions. This is the place where the rising stars of healthtech meet more established innovators across the industry.
Date: April 25 – 26, 2017
Time: 8:00 – 19:00
Venue: Biomedicum, Academic Medical Center Helsinki, Haartmaninkatu 8
Stand and ticket sales are open, and now with the code MVA_FRIENDS you can get a 20% discount from the tickets. Claim your spot before the price goes up again!
Questions? Want to hear about collaboration or partnership options? Contact hanna@healthspa.fi
What's new in 2017?
– Event growing into 2 days
– We are introducing new themes including 'Investing in Health' and 'Women in Healthtech'
– Bringing more investors to the event
– More international than ever before
PROGRAM
The program includes the following themes:
Personalized Healthcare
Technology, genes and medicine combined towards personalized healthcare. How will biobanks and new findings from genetics research contribute to this development? How to involve the patients in the process?
Possibilities of VR, AR & Robotics
How will augmented and virtual reality affect the development of healthcare? Can robots replace humans?
Investing in Health
Which elements make investing in health unique and how is the field developing? What are the prospects of collaboration within healthcare?
Digital Health at work
Tools for building health supporting work environments.
Women in Healthtech
Big Data and IOT in Health
The impact, opportunities and event threads of data and machines in the health and wellness industry. How will the security of the data be guaranteed? What will be the effect of blockchain?
Improving Performance
Using new innovations to push wellbeing and sports performance to the next level. How wearables and digital health tools will support both body and mind in the future?
From Researchers and healthcare Professionals to Entrepreneurs
Developing and strengthening the path from health research to business opportunities.
ARRANGED BY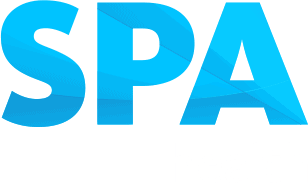 Print