Valuation of Patents – Swedish Venue

We are pleased to invite you to Medicon Valley Alliance's Good Morning Meeting on the theme Valuation of Patents.
How do you deal with valuating patents and companies in transfers and licensing?
We provide practical examples of calculations for use when initiating negotiations, as well as real-life experiences of negotiating the value.
Date: November 6th, 2015
Time: 8:30 – 10:00
Venue: Medicon Village, Gästmatsalen
Address: Scheelevägen 2, 223 63 Lund, Sweden
Registration ends on October 30th, 2015
PROGRAM
08.30-09.00 Coffee and networking
09.00-10.00 Valuation of Patents 
Speakers:
 

Martin Bonde
CEO
Vaccibody A/S

Susanne Høiberg
Senior Partner
European Patent Attorney, Høiberg A/S
This Good Morning Meeting is in collaboration with Høiberg: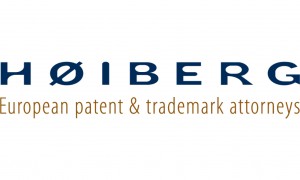 Print