Maersk Tower inaugurated today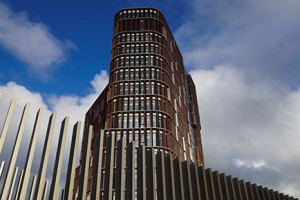 Maersk Tower, the new home of Medicon Valley Alliance member, University of Copenhagen´s Faculty of Health and Medical Sciences, was inaugurated today. The building will among other things be the center of the University of Copenhagens research and education activities within the fields of cancer, obesity and diabetes, cardiac disorders, vaccines, dementia and ageing.    
Watch six videos where top scientists talk about the new building solving some of the greatest challenges facing society here.

Print