Medicon Valley Alliance board of directors comes out in favor of Copenhagen EMA-candidacy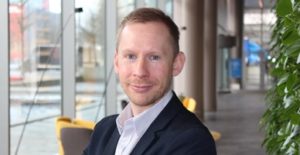 The MVA board of directors has decided that MVA should actively contribute to the efforts being made to attract the European Medicines Agency to Copenhagen/Medicon Valley. The recently published MVA-analysis "State of Medicon Valley 2016" provides several convincing arguments documenting the growing superiority of the Medicon Valley cluster compared to Stockholm. Furthermore, MVA can deliver the argument that the Copenhagen candidacy is not "just" a Danish candidacy, but enjoys the support of the entire Danish-Swedish Medicon Valley/Greater Copenhagen life science eco-system and its key stakeholders including industry, academia and the regional authorities.
Read full interview (In Danish) with MVA CEO, Petter Hartman, in Rapidus newsletter here.

Print