Medicon Valley based COBIS is highlighted on the Top-15 list of the best biotech incubators across Europe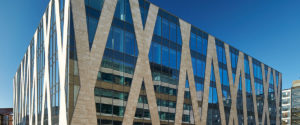 Motivating COBIS presence on the Top-15 list, Labiotech´s article "The 15 Best Biotech Incubators in Europe, Hatching Future Biotech Stars" states
"From the heart of Copenhagen's Medicon Valley, COBIS hosts a mix of national and international companies that range from early-stage startups to mid-size firms. The incubator offers pre-seed financing and hosts accelerator programs". Congratulations COBIS!

Print