Vibe IT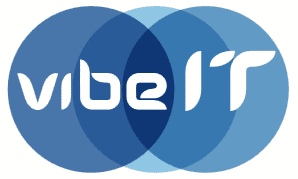 Vibe IT develops businesses and contributes to positive change to create greater success
Does your company need help with IT operations, hosting or a new website? Would you like to receive free advice on your digital presence on the internet, or troubleshooting of your existing IT environment? How do you reach your customers? Are you interested in receiving counselling on digital presence on the Internet?
Vibe IT offers quality services and long term customer partnership within these areas:
Web development, hosting and online marketing

Installations and configurations of IT–systems

Social media and website optimization

IT-Support, Service Desk and technical project management

VPS Server Hosting, Computer and Peripheral Sales and Advice

Only for MVA members – Get one month free advertisement on Google
We offer all Medicon Valley Alliance members 20% discount on all IT and web services, because mutual growth is evolution.
Information and contacts
vibeit.se
Medeon Science Park, 205 12
Malmö, Sweden
                 Robert                             Sonja                              Andreas                              Angelique                                Marco

Print