CSR-match
Medicon Valley Alliance CSR-match-making program

Medicon Valley Alliance CSR-match-making is our new attempt to match Swedish and Danish life science companies with potentially interesting humanitarian projects with an explicit life science or healthcare dimension.
Below you will find brief presentations of relevant projects selected by Medicon Valley Alliance in partnership with among others Danish and Swedish Red Cross.
If you are interested in investigating a partnership with one of the projects presented, please contact them directly. A project can participate in the program for a maximum of 6 months. If no partner is found, Medicon Valley Alliance will automatically remove the project profile, which will then be quarantined for another six months?
If you have a project that you think I suitable for Medicon Valley Alliance CSR-match-making and should be presented on this page, contact Head of Communication and Public Affairs, David Munis Zepernick – see contact info to the left.
If you are a member of Medicon Valley Alliance looking for potentially interesting life science related CSR-projects in the region, we would also like to assist you with your search.
The CSR-projects in Medicon Valley Alliances CSR matchmaking program currently open for new partners are: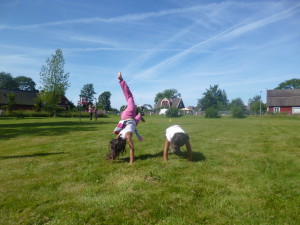 1) Barnverksamheten, Röda Korsets behandlingscenter i Malmö 
The childrens ward run support activities for children between 5 and 15 years old that have parent/parents who are experiencing migration-related stress or suffer from PTSD. The activities include weekly social activities and for instance summer camps.
Partner: Swedish Red Cross Treatment Centre for Persons Affected by War and Torture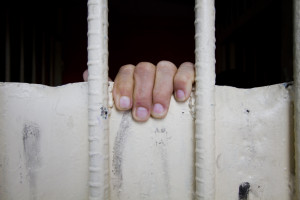 2) Swedish Red Cross Centre for Persons Affected by War and Torture in Malmoe
The center provides care for refugees who have been traumatized by war and/or torture and suffer from PTSD and post-migration stress
Partner: Swedish Red Cross Treatment Centre for Persons Affected by War and Torture


3)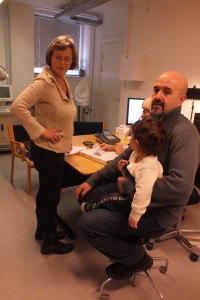 Danish Red Cross Health Clinic for undocumented migrants
Provide health care to people without Danish registration (undocumented migrants).
The Clinic (the only one in Denmark) is based on international human rights and convention – the right for all people to receive health care.
Partner: The clinic is based on cooperation with Danish Medical Association, Danish Refugee Council and Red Cross in Denmark.

4) The Danish Tuesday Clinic – free Medical Clinic for foreign women in prostitution 
The Tuesdays Clinic established in 2010 in the red light district of Copenhagen aims at providing the very vulnerable group of foreign women in prostitution in Copenhagen easy access to basic healthcare, including diagnosis and treatment of sexually transmitted diseases. The Tuesdays Clinic is a slightly older "female only" "sister clinic" to the Health Clinic for undocumented migrants.  
Partners:  The Nest International and Safe and Alive Foundation

5) Danish initiated Masanga Hospital Rehabilitation Project (MHRP) 
MHRP aims to improve national healthcare provision in Sierra Leone, by providing treatment at Masanga Hospital and training healthcare professionals.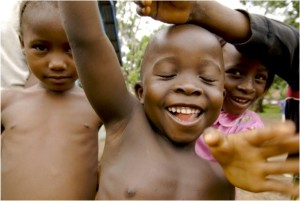 Partner: MHRP is an agreement between two European NGOs (Masanga DK and Sierra Leonean Adventists Abroad) and the Sierra Leonean Ministry of Health and Sanitation.