South Korea Heads for Bio-top 7
A cocktail of economic growth, a rapid shift to a more Western oriented lifestyle and an ageing population has made South Korea one of Asia's fastest growing pharmaceutical markets. The Korean medical market with 50 million people is now the 4th biggest in Asia and 15th in the world.
Despite the great potential there is still a relatively modest focus on South Korea from the life science community in Medicon Valley. This was one of the conclusions at a seminar organized by Medicon Valley Alliance and Høiberg, European patent & trademark attorneys, on IPR rules and issues in South Korea.
Susanne Høiberg, European Patent & Trademark Attorney, MD, CEO and Partner at Høiberg, has dealt with Intellectual Property Rights (IPR) in South Korea for the last five years and consider South Korea to be an overlooked market.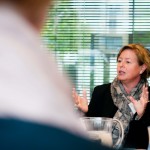 – South Korea is located between two of the world's most interesting markets, China and Japan, and easily tends to be overlooked. We really need to spread the message about South Korea as a market with great potential.
World Class R&D
Medicon Valley Alliance has been present in South Korea through Life Science Ambassador Thomas Jonsson, since 2009. He also calls for greater attention to South Korea among companies in Medicon Valley.
– The fact is that South Koreans conduct world class research and development, for example in the field of stem cell research. A large proportion of global patent applications and life science publications come from South Korea. The market is interesting in relation to potential research collaborations and development of new products and technologies. Also a number of Korean pharma companies are proactively looking at in-licensing compounds for the Korean market, says Thomas Jonsson.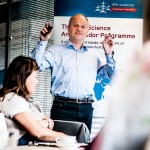 He points out that South Korea has swept up the rankings for international publications in biotech. In 1994 South Korea was ranked no. 29 on number of publications, and number 13th 10 years later in 2004. The South Korean government allocates massive funds into the country's biotech industry and has set a goal that South Korea by the year 2016 must be among the world's top-7 nations within biotech, today they are 14/15th. Thomas Jonsson believes that South Korea stands a good chance to realize that ambition.
– South Korea has a very focused approach and has already build up strong car and shipbuilding industries. Now South Korea is going all in to expand its already strong position in biotechnology.
Easier market to access than Japan and China
Thomas Jonsson points out that South Korea in many ways is a more easy market to access for Danish and Swedish companies. For instance the business structure is more similar to the Scandinavian with many SMEs (Small and Medium sized Enterprises). In terms of patenting South Korea also has a number of overall similarities with Europe, Japan and U.S., according to Susanne Høiberg.
– The Korean Patents Act goes back to 1948 and South Korea has an orderly system for patenting. This is also reflected in the fact that South Korea globally ranks no. 5 on the list of countries generating most new patents. Hence it is not an insurmountable task to manage Intellectual Property Rights in South Korea. However, there are some issues to be aware of when patenting in South Korea. For instance, in general there must be more than one example to support a broad claim. It is possible to protect protein but the scope is normally more limited than in Europe.
Lundbeck Keeps a Close eye on Korea
At the Danish pharmaceutical company Lundbeck the development in South Korean life science is followed closely.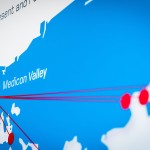 As a pharmaceutical company, we depend on global collaboration with universities, biotech companies and CROs when it comes to developing new drugs. We always look for relevant and competent collaboration opportunities, and we must say that we are very impressed with the level in South Korea, says Klaus P. Bøgesø, Vice President, External Affairs, Lundbeck Research.
With the help from the Life Science Ambassador Thomas Jonsson, Lundbeck has previously initiated a visitors program and took a tour round sixteen South Korean companies and research centers including a symposium in Seoul in cooperation with Seoul National University.
– South Korea is developing very fast within life science. Twenty years ago the country declared that it would be a leader within heavy industry and electronics and it has largely succeeded. There is every reason to believe that South Korea can also achieve the goal of getting into the absolute world elite within life science, says Klaus P. Bøgesø.
For more information please contact Ann-Sofie Andersson, Project Manager at the Medicon Valley Alliance Ambassador Program.
E-mail: asa@mva.org
Phone: (T) +45 3287 8009 (M) +45 23715605

Print