Sweden explores Danish Prehospital Care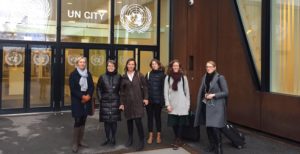 Hosted by MVA member, Healthcare DENMARK,  a Swedish delegation consisting of representatives from The Ministry of Health and Social Affairs and The Swedish Association of Local Authorities and Regions visited Denmark on the 29th of January to see and experience innovative Danish solutions within the field of Prehospital Care. The Swedish delegation also made acquaintance with the Emergency Medical Service Copenhagen in Ballerup and the medical helpline called "112", which provides health professional advice to emergency calls and has emergency vehicles and helicopter at its disposal. 
Read full article here, and see how you can request a visit, if you are interested in visiting Denmark and seeing these or other Danish healthcare solutions and initiatives.

Print