UNION Therapeutics will test candidate found to be 40 times as potent against COVID-19 as remdesivir.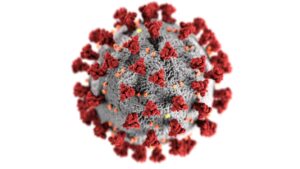 In a press release issued Wednesday 1st of July, MVA-member company, UNION Therapeutics, announces that they have received approval from Danish Medicines Agency to initiate clinical study with niclosamide for treatment of COVID-19. Niclosamide has been identified as a potent inhibitor of SARS-Cov-2 by Institut Pasteur Korea, with potency >40x higher than remdesivir
Over a number of years, UNION has built a deep understanding of niclosamide and its mechanism of action. Professor Morten Sommer, Chief Scientific Officer and Co-founder of UNION, and former vice chairman of Medicon Valley Alliance´s Board of Directors, explains: "Niclosamide is a truly differentiated candidate for the treatment of COVID-19, with its method of action, effectively blocking replication of SARS-CoV-2 by targeting host cells to disrupt the viral life cycle. The extensive experience and data generated to date by UNION with niclosamide, and in particular optimized salt forms thereof, have enabled rapid progress leading to the successful approval of the Clinical Trial Application".

Print