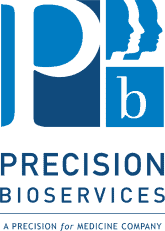 Precision Bioservices & Medicon Valley Alliance
Medicon Valley Alliance strives to increase the global attractiveness and competitiveness of both Medicon Valley as a region and our members. Medicon Valley Alliance has therefore entered an agreement with Precisions Bioservices that provides MVA members with discounted rates for Cellular Products such as Peripheral Blood and Cord Blood Mononuclear Cells.
MVA Member Benefits
20% discount off the product list price at all times
Use the Promotion Code "MVA"*
*If Precision Bioservices is running promotional benefits which are greater in value than the 20% discount, MVA members will receive these benefits. Offers cannot be combined.
About Precision Bioservices Cellular Products – CBMNSs, PBMCs, and highly purified subsets
AccuCell® cryopreserved Human Peripheral Blood Mononuclear Cells (PBMC) and Cord Blood Mononuclear Cells (CBMNC) are available immediately with functionality comparable to fresh isolations. Our inventory also includes highly purified subsets such as Monocytes, T-cells and B-cells. Custom processing and characterization studies offered from normal and disease state donors to meet the precise needs of your research. Below are a few product advantages:
Highly characterized cells with HLA data and ELISpot reactivity profiles
Greater than 90% viability and purity post-thaw
Wide donor demographic selection
Large lot sizes and donor redraw options – ideal for longitudinal studies
Proven functionality – cryopreserved PBMCs compared to fresh isolations in different assays such as proliferation testing, NK cell activity through ADCC assay, monocytes differentiation into dendritic cells and many others.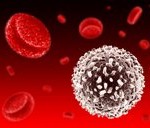 Browse our broad inventory today at Precision Bioservices and read more about AccuCell here.
Contact
Questions about the MVA-membership benefits?
Please contact David Zepernick at dz@mva.org
[printfriendly]