Membership
QTC Recruitment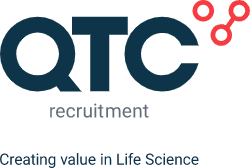 MVA Member Benefits
QTC offers a 10% discount on the normal placement fee (25% of the base salary) for MVA members to use their recruitment services
QTC will offer a 10% discount on our normal placement fee (25% of the base salary) for MVA members to use our recruitment services. We do this an enabler for companies directly involved with the cluster organisation to acquire hard to find life science talent fast and efficient.
Based on using this QTC will provide the organisation with the following services, regardless of the seniority of the position:
One Direct Search for the delivery of 3-5 relevant candidates
With a 9 month rebate period per placed candidate
Delivery of relevant candidates within 2 weeks depending on the profile that is needed
Please contact Miriam Peitersen from our Copenhagen office on m.peitersen@qtcrecuitment.com or Jord Teeuwen on j.teeuwen@qtcrecruitment.com , mentioning you are a Medicon Valley Alliance member, to learn more about the advantages available to MVA members.