Do you have a strategy for building analytic excellence in your organization?  
Your competitors do. Organizations that take an enterprise approach to analytics outperform their competition. By making analytics the cornerstone of problem solving and decision making in every facet of business, you'll generate more insights, accelerate innovation and create value. 
Maybe you work in an industry characterized by speed and precision, but just a few groups in your organization are comfortable with analytics methods. Or maybe you collaborate with a team that doesn't know the value of data-driven decision making – yet. How do you influence your organization to adopt an analytical mindset?
Join us for a day of discussions on how to inspire a shared vision of analytics usage at your organization and the practical considerations for making a data-driven culture a reality.   
Date: 6 February 2020
Time: 9:00 – 14:30
Venue: Medicon Valley Alliance, Arne Jacobsens Allé 15, 2., 2300 Copenhagen S, Denmark
Learning objectives
• Encouraging your colleagues to gain the confidence and skills to apply statistical methods.  
• Fostering multidisciplinary collaboration among those who know data analytics and those with domain expertise.  
• Determining the best tools to explore, analyze and share data effectively. 
Agenda
| | |
| --- | --- |
| 9:00 – 10:00 | Coffee & Queries: Informal time to chat with JMP experts    |
| 10:00 – 11:00 | Panel Discussion |
| 11:00 – 11:30 | Networking Break |
| 11:30 – 12:15 | JMP Presentation |
| 12:15 – 13:45 | Lunch |
Meet the panel and moderator
Julia O'Neill, Founder and Principal Consultant, Direxa Consulting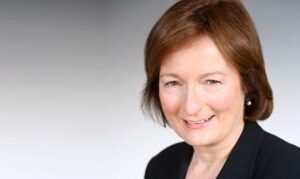 Julia O'Neill has over 30 years of experience bridging statistics and chemical engineering in vaccines, biologics, pharmaceutical and chemical development and manufacturing. Her current areas of focus include statistical, validation and regulatory strategy support for a broad range of novel accelerated products, including multiple breakthrough designation and orphan drugs. She has a passion for applying statistical thinking to more rapidly establish the evidence needed to bring forward medicines addressing unmet medical needs. Through her many years of statistical practice and certification as a Six Sigma Master Black Belt, she has honed an extensive range of quantitative problem-solving methods. Prior to founding Direxa, O'Neill held positions as Principal Consultant at Tunnell Consulting and Director of Engineering for Global Technical Operations at Merck and Co., where she was responsible for developing and deploying process robustness strategy for manufacturing. Her team designed and installed Continued Process Verification (CPV) for all vaccines and biologics, supported CPV for all human health products, and resolved some of the most complex issues in viral vaccine manufacturing. Previous positions include Senior Scientific Fellow of Statistics in Regulatory & Analytical Sciences at Merck, and research and development technical and management roles at Rohm and Haas, a specialty chemicals company. She earned an MS in statistics from the University of Wisconsin-Madison and a BS in chemical engineering from the University of Maine.
Alfredo López Navarro, Knowledge Manager of Digital Command Center, Telefónica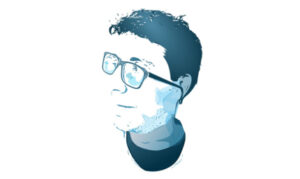 Alfred López Navarro leads a best-in-class Pricing Analytics and Insight Framework at Telefónica Germany. His expertise comes from valuable experiences as a strategy analyst and modeler at Telefónica and Microsoft.
Navarro combines his strong marketing and analysis skills with a passion for technology and strategy. He enjoys playing with data – in a business-oriented way – and helping others to do so. His goal is to explore data from multiple sources and shift through all incoming data to discover hidden insights and turn them into competitive advantages that improve business decisions and sustain the operational and financial efficiency of an organization. He then recommends ways to apply those findings across Telefónica's decision-making structure. His role includes:
Strengthening links between statistics, forecasting and decision-making processes with scientific marketing.
Innovating through JAM Sessions with JMP out-of-the box ideas and business insights generation.
Developing an AGILE methodology (tools and process automation) to streamline business insights, using visualization and statistics to understand both market and competition.
Building "the ecosystem" through strategic partnerships and culture development.
Making recommendations for both tactical and strategic plans.
Managing ad hoc data analysis requests to drive performance. Ensuring quality control data, its accuracy and managing timeline delivery of data.
Presenting, sharing and, above all, evangelizing.
Malcolm Moore, Technical Manager, JMP Europe, SAS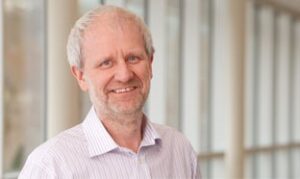 Malcolm Moore, JMP European Technical Manager, is a statistical consultant who works with clients to integrate statistical methods and software into R&D, quality improvement, defect reduction, cycle-time reduction, and corporate Six Sigma programs for a variety of industries, including pharmaceutical, healthcare, manufacturing, banking, insurance and service companies. Prior to joining SAS UK, Moore worked at Light Pharma, BBN, Astra Zeneca and lectured in medical statistics at Newcastle University. He is an expert in design of experiments and received his Ph.D. in design of nonlinear experiments at London University.
Søren Pehrson, Manufacturing Scientist, Haldor Topsøe A/S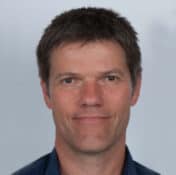 Søren Pehrson is a chemical engineer and Six Sigma Black Belt with 20 years of experience up-scaling chemical manufacturing unit operations. As the lead production engineer, Pehrson runs Six Sigma optimization projects in running production (DMAIC) and Design for Six Sigma development (DCDOV). He is also responsible for training colleagues in statistical methods and Six Sigma methodology. Previously, Pehrson worked at Novo Nordisk and the Royal Danish Navy. His expertise includes R&D, process optimization, chemistry, process engineering and materials science.