Networks
Medicon Valley Alliance Medtech Network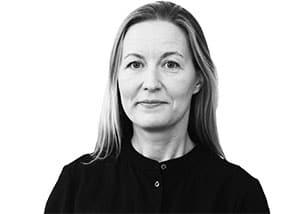 Sofia Norås
Project Manager
Welcome to Medicon Valley ALLIANCE Medtech Network!
The Medtech network is welcoming Medicon Valley Alliance members with an interest in the field of MedTech and all its aspects including Medical devices*, innovation and development, as well the growing area of health tech.
The Network organises two network meetings per year focusing on addressing specific challenges MedTech companies encounter, for example with regards to production and packaging, recruitment, marketing and regulatory requirements. With over 500 MedTech companies based in the Öresund region, represented by strong industry leaders as well as innovative start-ups, the network also offers great networking opportunities.
Joining the network is free of charge for Medicon Valley Alliance members interested in gaining new insights, sharing experiences and networking with likeminded organisations.
Non-member organisations and companies are welcome to attend one network event to evaluate membership.
The Medtech network's activities are planned and carried out by Medicon Valley Alliance in close collaboration with the network's steering group consisting of Ideon Science Park in Lund and the company Senzagen.
Interested to learn more about the MVA Medtech Network? Please contact Sofia Norås: sn@mva.org.
Events
You can find a list of the MVA Medtech Network events here.
*Medical Device: Instrument, software, combination products etc. designed by the manufacturer to be used for diagnostic / therapeutic use on humans in order to treat / mitigate illness, injury, and disability. Note that it is the manufacturer that specifies the intended use and thereby (in large part), determines if a product is to be regarded as a medical device or not.