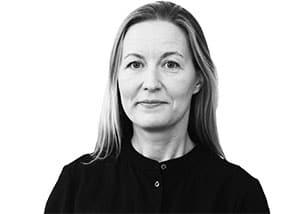 Sofia Norås
Project Manager
Welcome to Medicon Valley Medtech Network!
Being 500+ Medtech* companies in the Öresund region, it is time we make use of our collected knowledge to increase growth for all!
Objective
With two meetings per year in either Skåne or the capital region of Denmark, we aim to adress the specific challenges medtech companies encounter, for example with regards to production and packaging, but also recruitment and marketing, and we want to enhance the networking opportunities. We are convinced that your experience can be valid for other companies and that our networks can be connected, especially across the bridge.
Orchestrating the network is a mix of Swedish and Danish entities: Saxocon and  Senzagen, Ideon Science Park and Medicon Valley Alliance.
*Medical Device: Instrument, software, combination products etc. designed by the manufacturer to be used for diagnostic / therapeutic use on humans in order to treat / mitigate illness, injury, and disability. Note that it is the manufacturer that specifies the intended use and thereby (in large part), determines if a product is to be regarded as a medical device or not.
Events
Look here for a list of all MVA Medtech Network events.