Networks
Medicon Valley Alliance R&D Network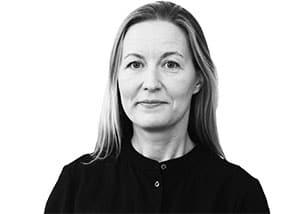 Sofia Norås
Project Manager
Welcome to MVA R&D Network!
During the spring 2018, Medicon Valley Alliance (MVA), Symphogen (DK), Alligator Bioscience (SE) and Medicon Village Science Park (SE) launched Medicon Valley Alliance R&D Network – a professional and social network  for C-level R&D executives (CSOs, CMOs, VPs), university professors and PIs, and top-level managers in the hospital sector.
Objective
The network will focus on best practice, experience and current challenges for industry-academia collaboration and the commercialization of R&D in the Medicon Valley region. How can we strengthen collaboration and knowledge-sharing between academia and industry to stimulate start-up, scale-up, commercialization and growth? What is required to turn great science into successful innovations?
The network is located in the Medicon Valley/Greater Copenhagen region, but welcomes international stakeholders.
Do you want to be part of this new initiative? Please contact Sofia Norås: sn@mva.org
Events
Look here for a list of all MVA R&D Network events.