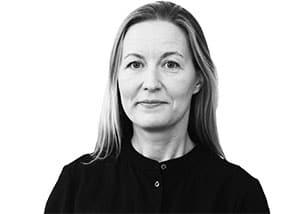 Sofia Norås
Project Manager
The Medicon Valley Alliance Networks gives member companies the opportunity to gain insights, exchange experiences and to network within specialized areas. The networks aim to stimulate cross border collaboration and on creating value for organisations in Medicon Valley.
Each Medicon Valley Alliance Network meets twice per year and hosting alternates among network's members. Agendas for the network meetings are agreed with the steering group of respective networks and the host of the upcoming meeting.
Participation in the Networks is open to all MVA-member companies and organisations, at no additional cost. Non-member organisations and companies are welcome to attend one network meeting for free to evaluate MVA membership.
In addition to the networks, MVA also host a number of stand-alone events as well as events provided in close collaboration with companies and organisations such as Boost Seminars and Good Morning meetings.
Medicon Valley Alliance Executive Club is an exclusive C-level network. Participation is by invitation only, but all member companies can have one C-level employee added to the guest list. The Medicon Valley Alliance Executive Club meets twice a year for a dinner meeting with a relevant keynote speaker.
Medicon Valley Alliance Oncology Network is a network initiated by Danish and Swedish business and academia within the field of oncology. The ambition is to provide a forum for the exchange of knowledge about oncology R&D in general and the challenges facing entrepreneurs within the fields oncology in particular.
Medicon Valley Medtech Network is a network for organsiations with an interest in the field of MedTech and all its aspects including Medical devices, innovation and development, as well as the growing area of health tech. The meetings in the network focuses on addressing specific challenges MedTech companies encounter as well as offering network opportunities with likeminded organsiations. Ideon Science Park and Senzagen are part of the steering group together with Medicon Valley Alliance. 
Medicon Valley Alliance R&D Network is a CSO/CMO network with Nordic perspective that Medicon Valley Alliance set up together with Symphogen A/S, Alligator Bioscience AB and Medicon Village in 2018.
Medicon Valley Alliance Microbiome Network: As a consequence of the growing interest in microbiome science identified at the MVA Microbiome Summit 2017, MVA, together with the Technical University of Denmark, Lund University and Novo Nordisk, initiated in 2018 a professional network of Danish and Swedish microbiome scientist and business developers working in drug discovery, nutrition and probiotic development.
Competence Council Life Science: At the request of Region Skåne and the Swedish Public Employment Service, Medicon Valley Alliance has taking the lead in establishing and managing a Competence Council  to support the supply of future competences in the Medicon Valley region within the life science sector.
If you want to know about the networks or have suggestion for a network that you would like to champion, please contact Sofia Norås: sn@mva.org.