From a patient's perspective, things have never looked brighter. Never before have more drugs been under development. With access to better healthcare, patients are now driving unrealistic expectations on biopharma in the new landscape of real world outcomes data and governments demanding cuts in healthcare bills.
How do payers and biopharma build new relationships to manage costs and drive innovation and jobs into the future? Dr Christoph Schnorr, Vice President at Quintiles Drug Development Consulting, has 30 years of technical and operational expertise in health care and in particular research & development in the biopharmaceutical industry. He will share real insights around:
Rapidly changing Healthcare marketplace
View of R&D in the future
Creating direct-to-patient programs & clinical data networks
How will direct patient involvement pay-off
What does the future of personalized medicine hold
In the fast-changing healthcare environment, where payers are under pressure to cut costs, technology can bring patients closer to research programmes resulting in better outcomes for all. But will these new relationships require a re-think in how biopharma works with its stakeholders of governments, payers & physicians and what does that look like in the future?
Only if Biopharma can be efficient in developing beneficial partnerships with its stakeholders will it get the completive edge to be successful in the future.
Date: 30 May 2013
Time: 08:30 – 10:00
Venue: Room: Auditorium
Address: Arne Jacobsens Allé 15, DK-2300 Copenhagen S
Program
08:30 – 09:00 | Registration and networking
09:00 – 10:00 | It's the best time ever to be a patient! Are pharma companies out in the cold?
Speaker
Dr Christoph Schnorr, Vice President, Drug Development Consulting Europe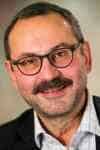 Dr Christoph Schnorr, Vice President at Drug Development Consulting Europe, is based in Frankfurt, Germany, and has 30 years of technical knowledge and operational expertise related to all facets of health care and in particular Research & Development in the Biopharmaceutical industry. He is a strategic and growth-oriented business executive with a solid foundation of general management principles, health care and financial acumen and has extensive cross-functional leadership experience with a particular focus on clinical development.  Most recently he was Head of Global Clinical Operations, Head of Development Operations (Managing Director) and Chief Medical Officer for a global pharmaceutical company. In a previous role, he was R&D Service Line Lead Partner for Europe, Latin America and Africa (EALA) at Accenture providing sustained impetus for future growth of pharmaceutical companies based on an on-going transformation of research and development and on ensuring continuity in Accenture's position as a business innovation partner for almost all large pharmaceutical clients in Europe. Christoph has a medical degree and is trained as an Anaesthesiologist and Clinical Pharmacologist.
Participation
For members: Free of charge (late cancellation*/no-show fee DKK 500 ex VAT)
For non-members: Free of charge (late cancellation*/no-show fee DKK 500 ex VAT)
Registration
Please be aware, that we use the entered information as it is written for name tags and list of participants, and the email for further information prior to the event.

* If you cancel after the registrations ends, it is considered late cancellation. You can find the end time for registration on the registration form.