– an international outlook and regional challenges 
Hologic Global Women's Health Index is a unique survey based on 120 000+ interviews representing 2.5 billion women and girls. Using the index as a starting point, we discuss possible ways forward for Swedish and Danish women's health – with a focus on cancer prevention.
How can we mitigate the impact of socio-economic factors on women's health?
How can we reverse the trend towards an increased incidence of breast cancer and cervical cancer?
How do we take advantage of modern technologies such as digitization and AI in the fight against cancers that affect women?
These are a couple of issues that will be discussed at this webinar where we also get to hear more about the Global Women's Health Index, the first and largest survey of its kind.
Date: Monday, January 24th, 2022
Time: 15:00 – 16:00
Venue: Online
Program
14:50
Online platform opens for registering participants 
15:00
Welcome
Anette Steenberg, CEO , Medicon Valley Alliance
Cecilia Nebel, Moderator
15:05
WOMEN'S HEALTH – an international outlook and regional challenges
Presented by Sabine Remling, Hologic Inc.
15:20
Panel discussion

Participants:
Sabine Remling, Hologic Inc.
Gilbert Tribo, chairman of the health and welfare committee, Region Skåne
Camilla Waltersson Grönvall, Committee on Health and Welfare and a social policy spokesperson for the Swedish Moderate Party
Frida Trollmyr, Chairman, Healthy Cities WHO
Fredrik Strand, MD PhD radiologist, Breast Imaging Unit Karolinska University Hospital, Stockholm
Margareta Haag, Chairman, Nätverket mot cancer


Moderator:
Cecilia Nebel, Nebel Media

16:00
End of webinar
Panelists
Sabine Remling
Hologic Inc.
Gilbert Tribo
Chairman of the health and welfare committee Region Skåne
Camilla Waltersson Grönvall
Committee on Health and Welfare
and a social policy spokesperson for the Swedish Moderate Party
Frida Trollmyr
Chairman
Healthy Cities WHO
Fredrik Strand
MD PhD radiologist, Breast Imaging Unit
Karolinska University Hospital, Stockholm
Margareta Haag
Chairman
Nätverket mot cancer
Moderator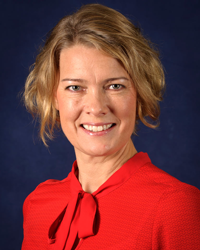 Cecilia Nebel
Nebel Media
| | |
| --- | --- |
| Organized by | |
|   |   |
| | |