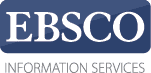 EBSCO and MVA
Medicon Valley Alliance strives to increase the usage and accessibility of core research material to support R&D within the Medicon Valley as a region. To that end, we recently announced a partnership with EBSCO Information services to provide preferential rates to a new research tool called Biotechnology Source™ which is accessible to all MVA corporate R&D and Biotech/pharma companies.
About EBSCO Information Services
EBSCO Information Services (EBSCO) is a leading provider of premium content for corporations, associations, and government institutions. Databases are powered by EBSCOhost®, the most-used for-fee electronic resource in libraries around the world and may be integrated into corporate intranets and applications and used via mobile devices. EBSCO is the trusted resource for thousands of organizations worldwide and millions of end users.
About Biotechnology Source
Biotechnology Source has been created and developed from ongoing discussions with the life science community which in turn highlighted and reconfirmed the ongoing need and desire to access premium research material.
It is widely acknowledged in the corporate space that accessing premium literature and content is increasingly difficult and accessing research can be a time consuming, cost restrictive and sometimes a complex process.
Biotechnology Source™ provides access to industry-leading, full-text journals from a single platform, and is designed to help companies gain a competitive edge by providing fast access to relevant, current and accurate information.
Instant access to over 8,700 full text journals related to biotechnology, medical device and pharmaceutical fields, including recently published journals and extensive back files.
Largest collection of full text available for content indexed in Medline, EMBASE and Biosis.
Unified search experience of core research material, including Journals, white papers, conference proceedings and competitive information.
Access to Biotechnology Source is based on a set annual subscription rate with no hidden costs or ongoing platform fees.
Access to enhanced folders, alerting system and exporting functionality.
Free training and support.
Full listing of full text availability – Biotechnology Source title list
For more information please visit our website: https://www.ebscohost.com/corporate-research
Contact for pricing and trial access.
EBSCO have collated preferential pricing and offers a 25% discount for MVA corporate customers. The EBSCO team are ready to answer your questions about pricing and setting up trial access today.
Contact:
Stefan Berg
Tel: +358 (0)400 636315
Matt Bell
+44 (0)208 447 4059